Organizers of catering services business should understand that in this area, automation of business processes is one of the components of quality service. And it does not matter whether it is situational catering or the regular supply of offices. Only with the introduction of automation of accounting is it possible to improve the efficiency of commercial activities and collect reliable data for control and planning.
The development of a program for a company that provides catering services will help:
to carry out accounting of products in warehouses;
to plan to purchase;
reduce costs;
reduce the influence of the human factor;
Increase the convenience and speed of interaction of your team.
And as a result of all this, each management decision will become more effective.
What exactly does the functionality of the software for automating catering help with?
Today there is already a lot of different software for catering. These include paid programs for PCs as well as free apps for iPhone. And due to the growing number of such utilities, a kind of standard in terms of provided functionality has already been formed. It implies at least the following options:
Creation of calculation charts with detailed calculations of the cost price, calories, and estimated markup. You can even perform a mass recalculation of the cost of all used ingredients.
Creation of different menu versions (stand-up meal and banquet, VIP and EXPO, coffee breaks, etc.).
Automatic gathering of orders for their processing for today or with advanced planning.
Prompt creation of tasks for production.
Planning of delivery of lunches or catering.
Accounting for employee subsidies when providing lunches to offices and companies.
Generation of client invoices and control over their payment.
Printing out sales receipts and creating reports.
Using the information on paid invoices to generate product flow in order to control stock balances.
Purchase planning based on product consumption data.
Implementation of a loyalty system using discount and club cards, as well as certificates.
Creation of reports on sales volumes and earnings.
Besides, automation software allows you to create effective web and mobile applications for your customers.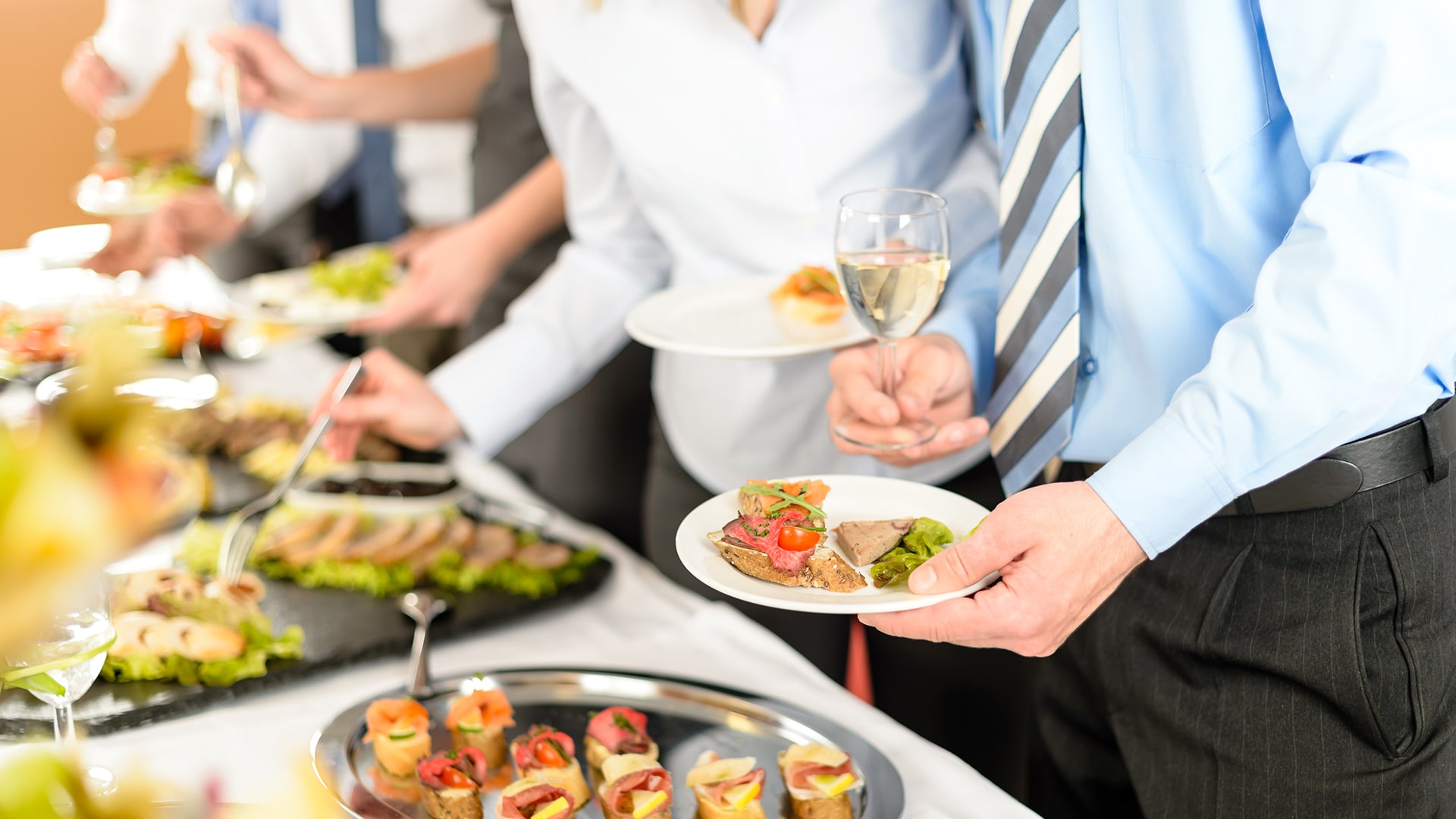 Software interface for order processing
Now it's not enough to put a promising idea into shape by creating a website and software for PCs or mobile devices. It's important to do it right, ensuring that the user can easily understand the interface. And here, it's not just about its specifics. For example, Loklok app iOS download, allows you to watch movies and even plan to watch them in advance. Here all the controls are placed at once on the main screen. But they don't clutter it up and are clearly laid out, allowing the user to easily guess what will happen when a button is pressed.
The same professional approach is demonstrated by the Noteit Drawing app, which allows loved ones not only to write pleasantries to each other but even to draw them. And if it weren't for the simple interface, which even children can master, such a useful and fun utility could scare you away from installing and using it.
Therefore, catering software is obliged to please with easy access to basic functions, among which should be:
the ability to place an individual order by an individual or corporate client with scheduling of delivery by date and time;
convenient payment for products;
viewing the costs of purchasing meals.
Using such an approach, it will not be difficult to organize a catering business, get a solid profit, and please clients with a high level of service.