The phenomenon of catering first appeared in the United States at the beginning of the twentieth century, when the industry was rapidly growing and expanding.
American business owners faced a major challenge. They needed to feed thousands of workers in factories and offices well in order to increase labor productivity and profit.
At that time, the first self-service canteens and fast food establishments appeared. It was important not only to feed the workers well but also to do it quickly so that they could get back to work faster.
Catering Classification
Now catering is primarily an on-site service for customers in a place that is convenient for them. This is outsourcing, where third-party specialized enterprises are tasked with feeding employees of enterprises and private clients.
Preparation of meals for offices and their delivery at the appointed time.
Preparation of meals in the client's kitchen with a simultaneous serving of dishes by waiters.
Preparing and serving meals and snacks at special events such as weddings, private and corporate parties, buffet receptions at anniversary celebrations, Christmas and New Year celebrations in organizations and private clients' homes.
Well-organized catering is essential to foster the corporate spirit and company dedication among employees. When they see how their management cares about them, they start working harder and bring more profit to the business.
Air catering or on-board service is the preparation and delivery of meals for passengers on long flights. Social catering is the preparation of food for hospital patients, as well as for people in army units, correctional institutions, boarding houses, and resorts.
Catering has become so popular because companies no longer need to organize regular three or four meals a day. It is cheaper for them to hire an outsourcing service, such as a restaurant, café, or private chefs, than to have their own kitchens with professional chefs.
Professionals prepare meals and provide event services at a higher level. Moreover, employers do not need to spend their money on finding and preparing food, purchasing and maintaining kitchen equipment, or paying regular salaries to kitchen staff.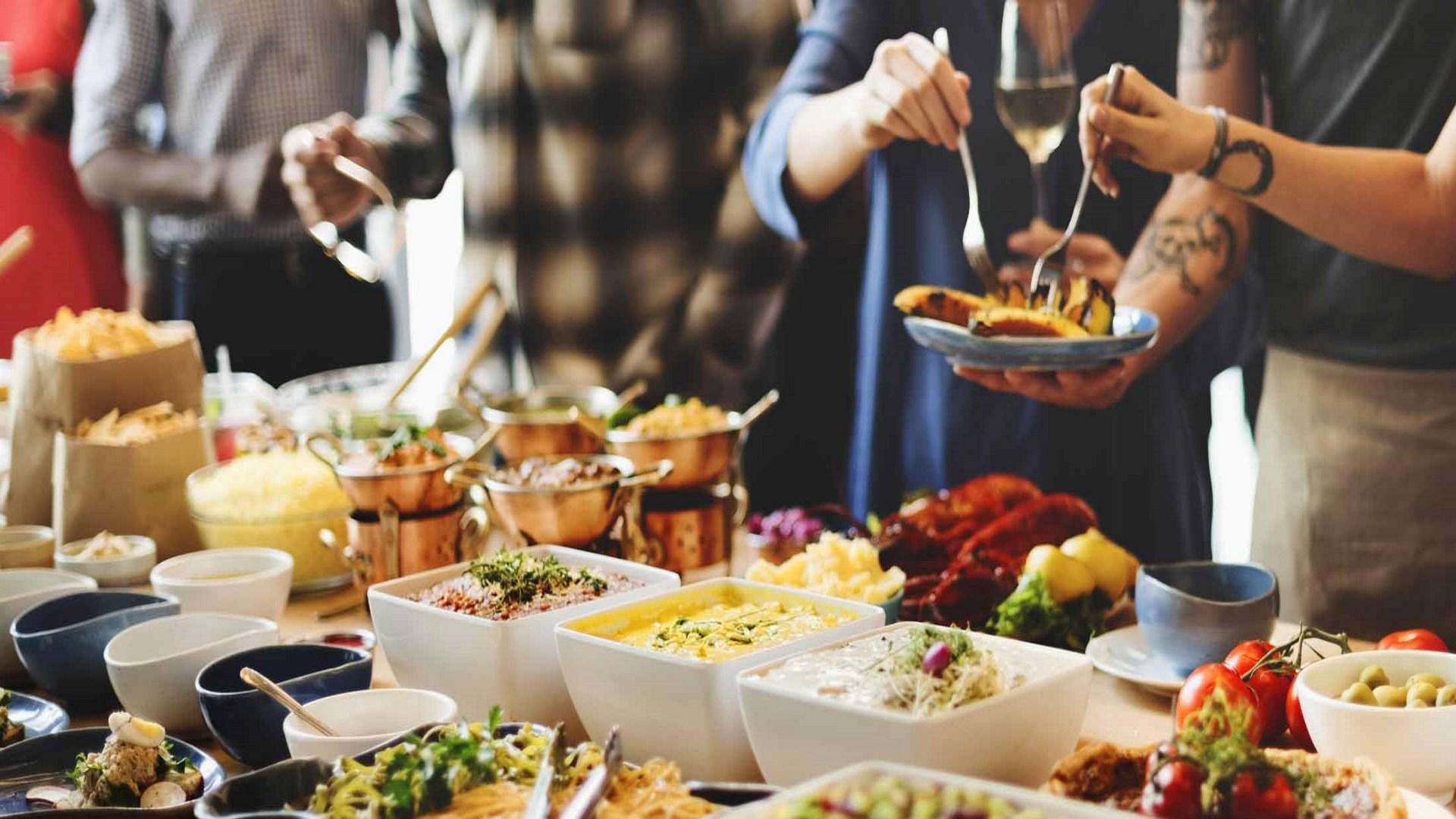 Types of Catering Service
Employers enter into catering contracts with restaurants when a restaurant taste of dishes served to guests is required.
VIP receptions.
Buffets for special guests.
Celebrating management or company anniversaries;
Wedding banquets for private clients.
Catering for artists on tour and actors in film studios.
Promotions and presentations for important partners.
Catering is a great help for restaurants in a difficult business. In particular, this applies to services for family celebrations and anniversaries, when guests want to spend time and eat delicious food in the company of people they know well.